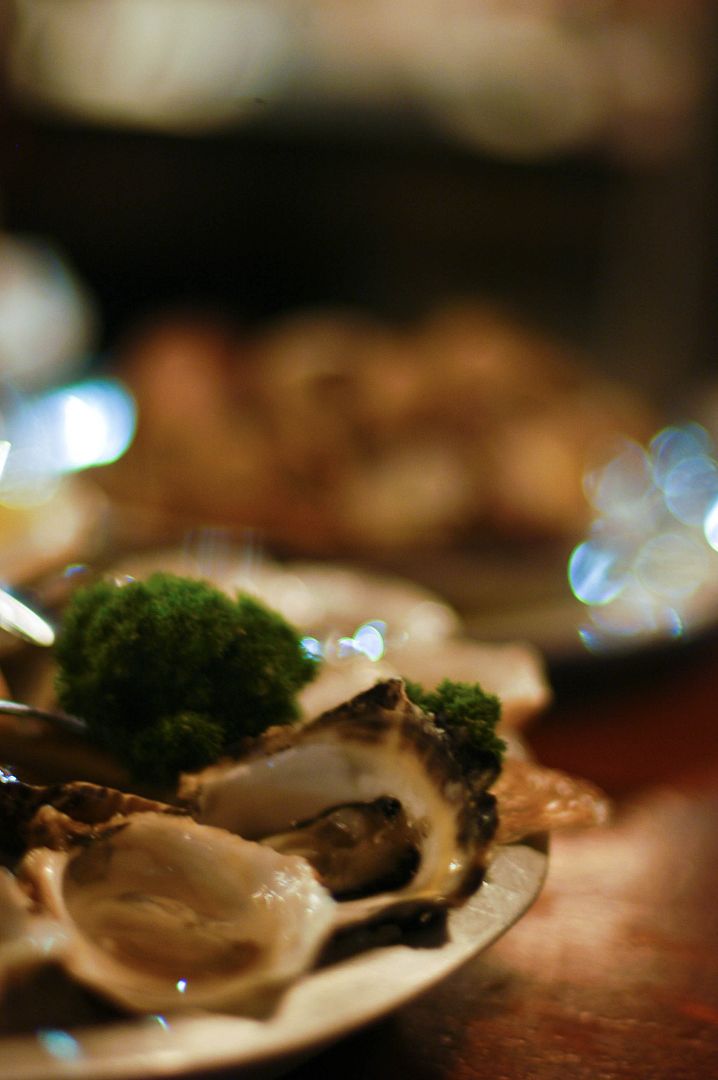 When someone mentions, "Oysters" the first thought that comes to mind would be
Rodney's Oyster House
. Being located so close to the ocean and other bodies of water, Vancouver has some of the freshest seafood around. I have been to Rodney's in Yaletown once for my birthday last year with B, and couldn't stop talking about how amazing the oysters was to my sister. So after a year of hearing me constantly refer to Rodney's every time we have seafood, my sister took me out for dinner there for my birthday again - because I loved it and she's never tried it.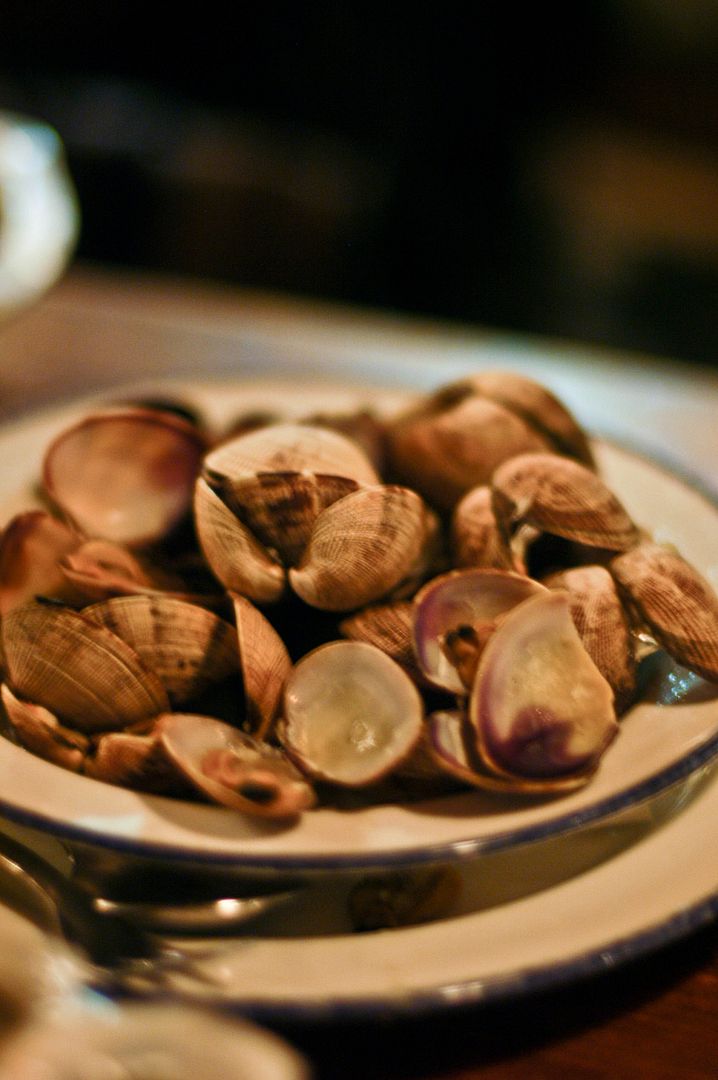 The decor inside followed a maritime theme, with lots of white-washed accents and wood planks. They also have an oyster bar which displays all the fresh oysters market style on ice (and you can watch them shuck 'em by hand) as well as an open kitchen. Not too long after being seated, our server greeted us with some kind of rye bread - which we all thought was way too hard - and light conversation while taking down drink orders. The atmosphere at Rodney's is very lively and the servers are friendly with personality - not your average cheery-how-is-everything type of cheery. Some are cheeky like they have known you for a while, while some like to joke around and kid.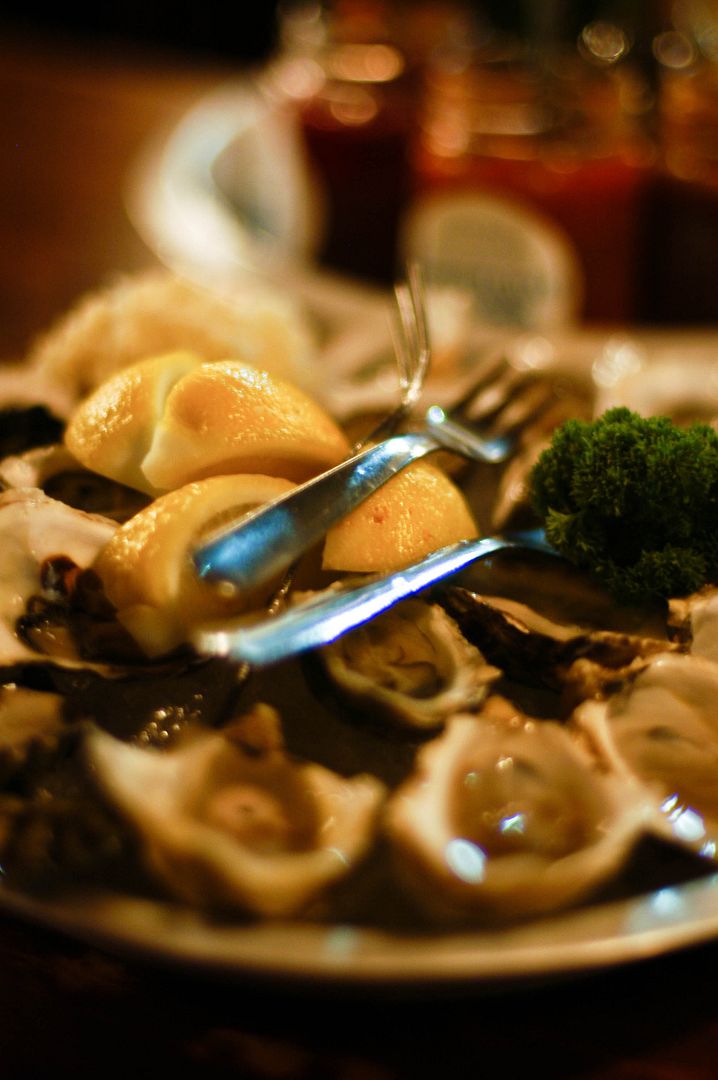 When it came time to order, we got half a dozen oysters each: a mixture of
Kusshi
,
Kumamoto
, and
Fanny Bays
, two plates of
steamed clams
and
crab cakes
. We got our oysters first, along with all the sauces. What I like most about Rodney's, aside from the oysters itself, is the fact they serve their oysters with so many sauces - not just your standard Tabasco and lemon. Our server introduced each sauce, and also gave us some suggestions of what he liked the most: a raspberry vinaigrette mixed in with a bit of the Jalapeno Tabasco. First bite of a Kusshi and I was transported to seafood heaven. The oyster was buttery and smooth; ice cold and crisp; and just tasted
fresh
.When it comes to raw oysters, Rodney's will never disappoint in my eyes. Next came our two plates of steamed clams. Those disappeared within minutes. Piping hot and juicy, and with a little lemon.. yum. Our crab cakes, served with a sweet and spicy sauce and a side salad, came last. We divvied up the crab cakes and the salad was big enough so each of us got a nice portion. The cakes were definitely made with real crab - crispy on the outside, not oily at all and chocked full of crab. I thought it tasted best with just a little lemon, sans sauce, because the sweet and sour sauce seemed to take a way a bit of the crab flavor. Everything we had at Rodney's tasted fresh and delicious, albeit the hard bread. And of course, what else makes fresh-out-of-the-ocean seafood even better? Hot servers. 'Nuff said.
I would come to Rodney's more often, except it's a bit on the pricey side. They do however, have a high-tide special from 3PM-6PM - where their raw oysters are half off.